"Efforts and courage are not enough without purpose and direction."John F. Kennedy
DO YOU WANT A CAREER WITH PURPOSE?
Azimuth is an award-winning Woman Owned Small Business specializing in providing R&D, technical and professional services support to the federal government. Azimuth's agility, customer driven approach and our commitment to our employees allows us to meet and exceed our client goals. We believe strongly in the delivery of outstanding products and services, and the best work ethic, to our customers, while always asking ourselves, "How can we do it better?" If you strive for excellence, then we want you!
Azimuth only succeeds if our team members succeed...the right person, for the right position, at the right time. To this end, we offer a generous, market-competitive benefits package, and continuous opportunities to grow in your career.
Mission-focused: We provide exceptional leadership in program and administrative management, bringing expertise within national security, research and development, installation management and industrial base analysis mission areas. Join our team!
WHY WORK WITH US?
THE BENEFITS OF JOINING OUR TEAM
Our approach is simple: we pay competitive salaries, reward performance, and offer benefits designed for your overall well-being.

RETIREMENT
401k eligibility that starts the day you do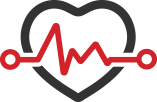 HEALTHCARE
We offer health, dental, and vision insurance with multiple offerings to fit the needs of your family

BALANCE
We offer a generous starting PTO with annual carryover and 11 paid holidays per year

LIFE
We offer company paid life and disability insurance with additional options to meet your needs